I FINALLY got around to watching Breakfast at Tiffany's last night and I can't believe I kept putting it off. The makeup is impeccable and the costuming was stunning. Obviously seeing as how this and Mad Men are probably my favorite makeup inspirations, I am obsessed with 60's glamor.
Holly Golightly's smudged winged liner, doe eyed lashes, perfect peachy pink lipstick, and slightly untamed brows just combine to create THE classic effortlessly chic makeup look.
Click past the jump to see more photos!
Her iconic sleeping mask and earplugs!
Her vanity is amazing and I wonder what all the perfumes are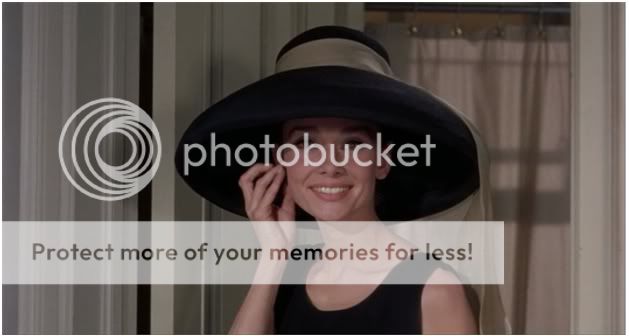 The hat!
I love her secret lipstick/perfume reapplication spot
She is so hilariously ridiculous in the party scene!
I love her imperfect brows
She looks perfect even in her "casual" outfit! Love the pigtails :)
THE perfect peachy pink lipstick. I am dying to know what the actual lipstick used is.
"A girl can't read that sort of thing without her lipstick."
Do you like
Breakfast at Tiffany's
? What are your favorite scenes? Any ideas for a dupe of that lipstick?